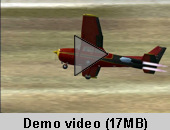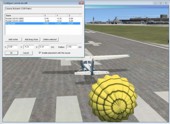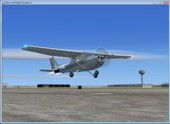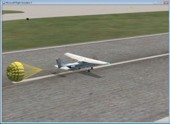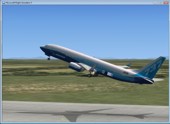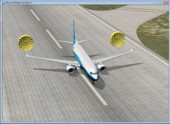 STOL Kit
Version 1.0
STOL Kit is a module for adding solid rocket motors and braking parachutes to FSX and FS9 airplanes. Easily add short takeoff and landing capability to your aircraft and experience the thrill of rocket-assisted takeoffs and landings on shortest runways!
STOL Kit runs inside Flight Simulator and is fully customizable. You can easily specify attach points for rockets and parachutes for every individual airplane simply by pointing with the mouse. You can also freely choose key combinations for activating rockets and parachutes. And if you need even more power, simply add more rockets! There is no need to restart Flight Simulator after customizing your plane - you are ready to go immediately after clicking the OK button.
Whether adding plenty of power to a small Cessna or reducing the runway requirements for a heavy cargo plane, STOL Kit is a perfect tool for radically improving the takeoff and landing performance of your Flight Simulator aircraft!
Product Features
Allows adding any number of solid rockets to your Flight Simulator aircraft

Allows adding any number of braking parachutes to your aicraft. You can also specify the size of every parachute, which affects the braking performance.

Keeps individual settings for every airplane and paint scheme.
Buy STOL Kit now!
You can purchase the product using the Flight1 wrapper, or by buying a registration key on SWREG or at selected online stores. When you buy the product with the Flight1 wrapper, you get an instant product activation and a 30-day money back guarantee. To purchase, please click on the links on the right side of this page.

System requirements:
Microsoft Flight Simulator X
--or--
Microsoft Flight Simulator 2004

At least 512MB of RAM recommended.
---
Copyright © 2008-2010 FlightSimTools.com